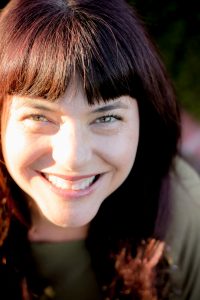 Blue Lotus Center for Health is a holistic center for Oriental and Functional Medicine. We specialize in acupuncture and herbal medicine, also offering massage and skin care. At Blue Lotus Center for Health, we are committed to the highest quality natural health care to promote health, wellness and the prevention of illness.
Louella Woodhouse, L.Ac. is owner and founder of Blue Lotus Center for Health. Louella's passion for healing began on her great grandmother's farm in New Mexico, carrying her through to her vision, which is Blue Lotus Center for Health.  Her Native American heritage is rich in the use of natural herbs and medicines, with which her grandmother treated her for any sickness or ailments during her childhood.  A deeper interest began in 1993 when she was involved in a serious car accident, which resulted in a fractured pelvis and ongoing debilitating back pain.  Acupuncture and Herbal remedies brought about both pain relief and healing of her injuries.  It was through this experience that she found both inspiration and purpose, pursuing her Masters Degree in Oriental Medicine (MTOM)  and Acupuncture from Pacific College of Oriental Medicine graduating Magna Cum Laude after attaining her Bachelors degree in Physiology and Neuroscience from University of California (BS), San Diego. She has a California State Acupuncture license  (LAc)  and is a Diplomate of the National Board of Acupuncture and Chinese Herbology (NCCAOM.)   She is a Qualified Medical Evaluator and has experience in Workers' Compensation.  Louella's specialties are pain management, women's health, obstetrics and infertility.
      Mission Statement
       Blue Lotus Center for Health provides alternative health seekers
       a holistic care and resource center for Oriental Medicine.  The expert
       practitioners of Blue Lotus Center for Health specialize in acupuncture,
       herbal medicine, massage and lifestyle counseling and commit to the
       highest quality natural health products and practices to promote
       wellness and disease prevention.